MATERIAL FLOW SYSTEMS MONORAIL
Used in the processing and manufacturing industries, Monorail systems have become standard in the laundry industries. Utilizing either 3 inch I-Beam or T-Track MFS can create a Monorail system to handle the really heavy stuff. A MFS Monorail system is a workhorse carrying heavy loads making it worker friendly moving heavy loads into washer and dryers and in and around wash alleys, route storage and soil storage areas. Greatly reducing the risk of worker injury and fatigue. A monorail system can greatly increase your production capacity safely. MFS Monorail system can be either building or floor supported and can be fitted with our optional soil guarding. They are manufactured to be rugged and low maintenance. We can also provide boosters, lift stations and everything needed to complement your Monorail system.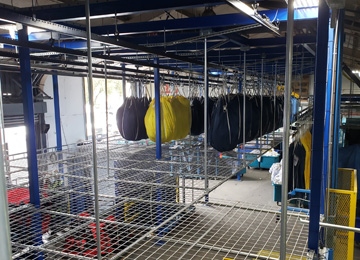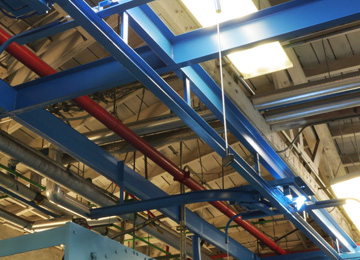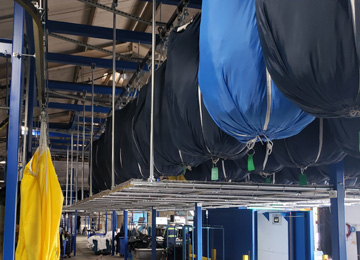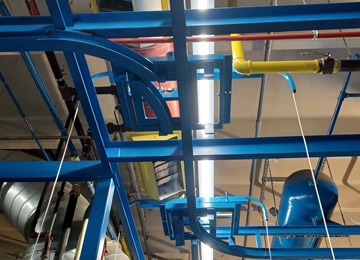 When you call Material Flow Systems to begin your Action Plan we will provide you with a knowledgeable staff that is ready to plan a Turnkey system that will be designed to meet your needs whether for the Garment Manufacturing, Industrial Laundry, Distribution, and 3PL Industries just to name a few. Our mission is to help you create greater efficiency and output in your facility so that you can take your operation to the next level by providing a custom configuration suited to your operation. We bring our over 30 years of experience in the industry to each of our customers providing material flow solutions that work as hard as you do.
Providing Nationwide and International Service: