Conveyors
POWER AND FREE (P&F)
Power and Free conveyors are overhead continuous powered conveyors that are intended for heavy loads and will allow you to disengage trolleys at any point within that system without disruption to the normal flow of trolley traffic. P&F Conveyors are the perfect complement to our Pipe Rail Systems. We utilize an enclosed track system over the Pipe Rail in areas where automated movement is needed and is best used for multiple level Pipe Rail systems.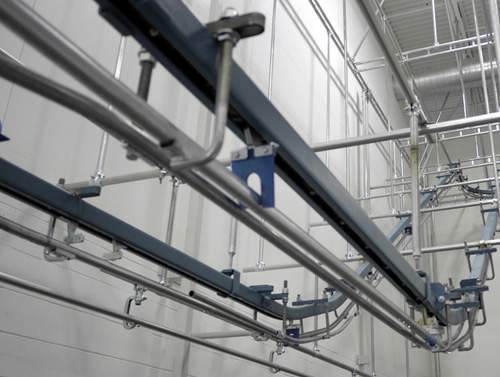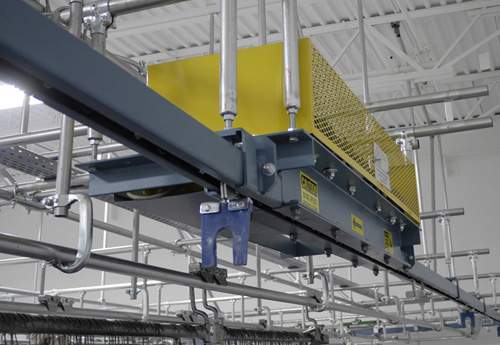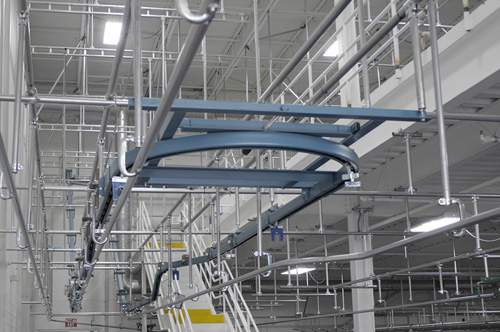 INCLINE / DECLINE CONVEYORS (I/D)
The MFS Incline/Decline Conveyors will match perfectly to our Steel Rail and Aluminum Rail Systems. For applications where multi-level access in needed, each custom made I/D Conveyor can power a train of trolleys up and down smoothly and safely with very little or no manual effort, they can even be operated safely by just one person. Depending on the level of automation needed they can also activate by trolley, sensing the trolley will automatically start the conveyor again requiring minimal operator effort.

Need an I/D Conveyor but not as robust as our regular conveyor, we also have a Miniveyor for smaller applications.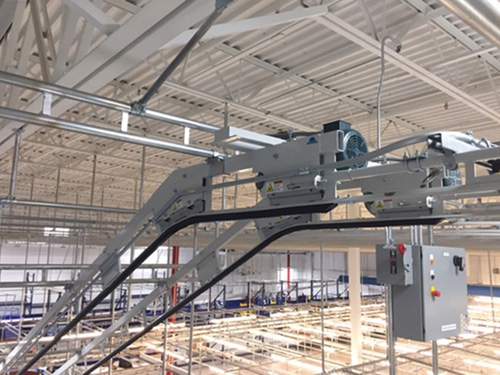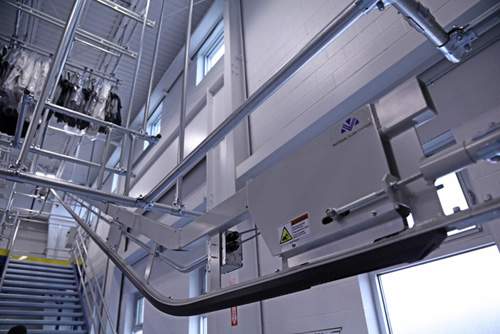 BRUSH CONVEYORS
Brush Conveyors can move loaded trolleys over long distances most often elevated high in the air where a hands on approach is not an option. The conveyor needs to be level across these distances and can only handle very shallow inclines but can go over large distances. When we design our systems we evaluate the need for these kinds of conveyors to help you make the best design decision for your facility.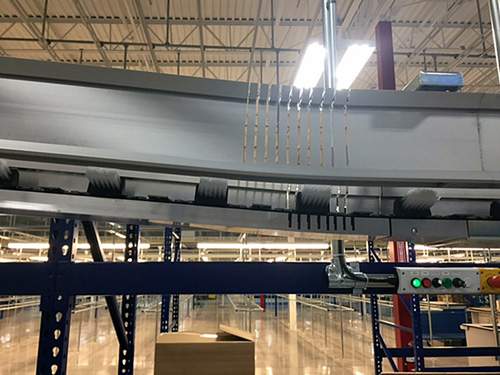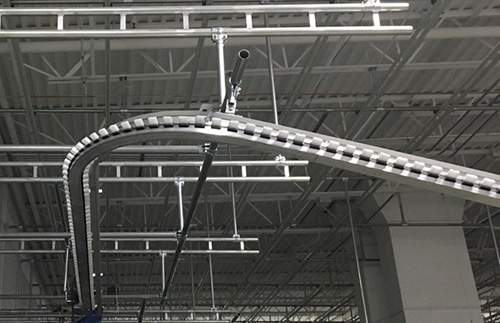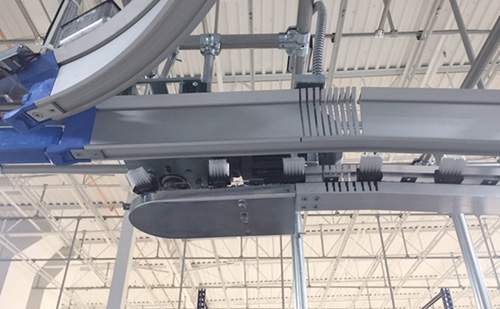 PIN and CLIP CONVEYORS
Pin and Clip Conveyors are used in instances where the trolley is not available and where the Garment on Hanger configuration is present, for instance, during the sortation process. Moving individual garments via conveyor can speed up process time and require little hands on by workers. Clip conveyors can also be used in your system where you want to have accumulation of garments.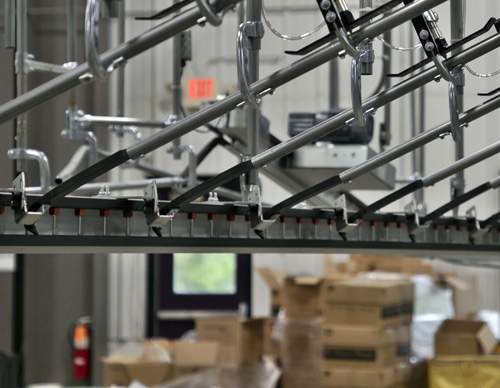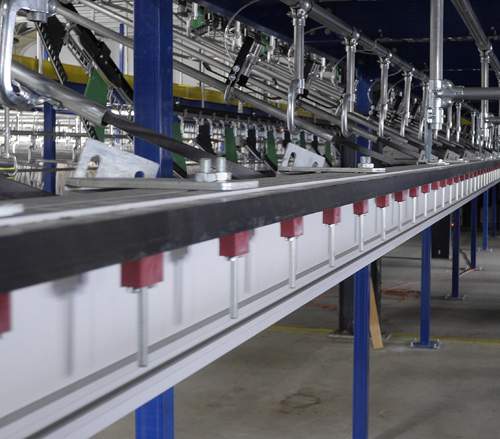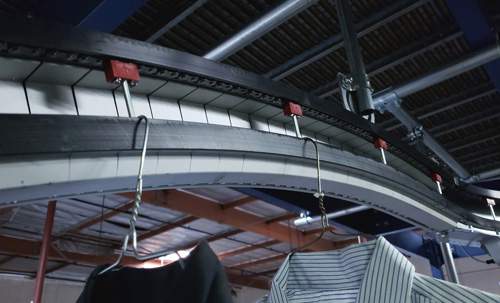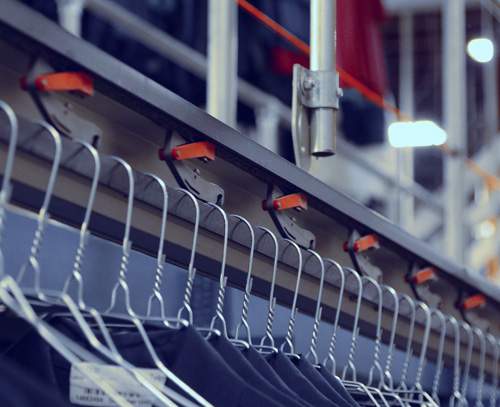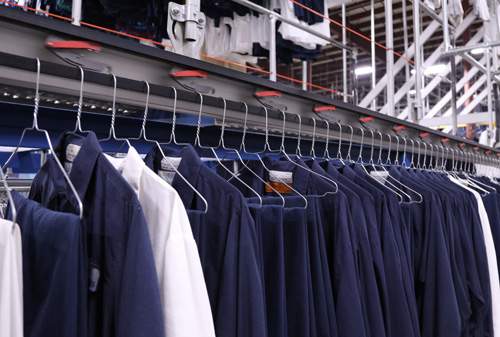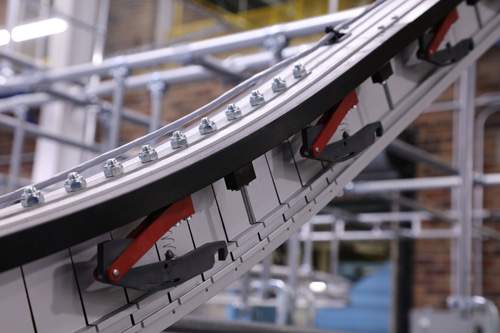 THE TAKE AWAY
MFS has a many varied option of conveyors to automate or provide trolley and garment movement where needed. Your system may use one or a combination of all to suit your particular process. When we start your Action Plan we ask the questions needed to make sure that we build the system that will provide with years of service and help you move in the right direction. Ask about our Preventive Maintenance Plan to keep your equipment running like it should.
Providing Nationwide and International Service: